Ballroom Open Stage:
Tiger Walk
Live im Ballroom: Sonntag, 23.12.2018 um 19:30 Uhr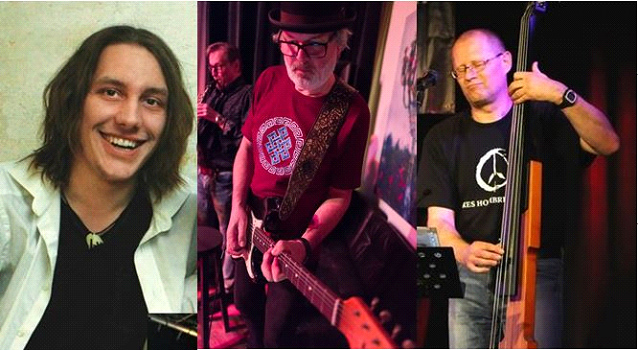 Blues and More
Runderneuert präsentiert sich das Trio um das Nürnberger Gitarrenurgestein Jürgen Schottenhamml.
Für den knackigen und groovigen Bluesrock stehen jetzt neben Jürgen Schottenhamml Bassist Johannes Mehlich und der Schlagzeuger Vinzent Kusche.
Die 3 kennt man von verschiedenen Bands, z.B. Jeanne Carroll & blue heat, Karen Carroll & Fever`d Soul, blue heat feat. Diana Laden, Tears and Drops, The Same, Jung,schön und freundlich, The New Naked Lunch und Sky Blue Skin.
Bei Tiger Walk zelebrieren sie das klassische Trio mit präzisem Groove und virtuosen Improvisationen, bei aller musikalischen Vielfalt immer dem Blues verpflichtet.
Gespielt wird Blues Rock und mehr, unter anderem von Robben Ford, Popa Chubby, Robert Cray, Lucky Peterson, den Meters und Chester Burnett.
Am Sonntag, 23.12.2018 um 19:30 Uhr live im Ballroom.
Eintritt frei.